the 2011 Golden Globes were held this past sunday and of course everyone is discussing the red carpet fashions. it is a habit of mine after awards shows to examine all the photos once they've been posted on the internet, and see what people are saying; what they liked, didn't like, loved or hated. i decided to create my own mini review of the trends on the red carpet this year, so here you have it:

the biggest trend i noticed throughout was a neutral tone gown, and many of these were embellished with sequins or rhinestones (even daisies, though that was a poor fashion choice for michelle williams). everyone from sandra bullock to the ladies of glee were sporting this look. i liked it for the most part, however some pulled it off better than others. my favorite version of this trend was anne hathaway's Giorgio Armani gown, especially the very sexy backline-down-to-there. lovely.
(anne hathaway in giorgio armani)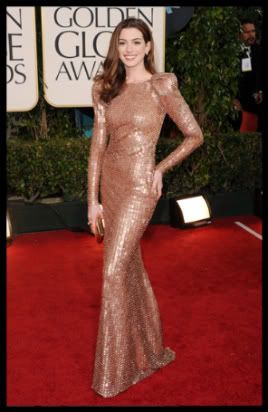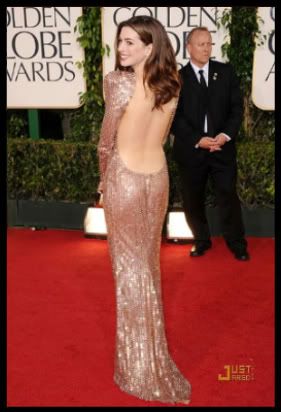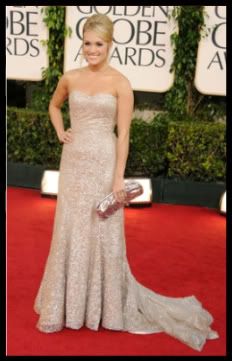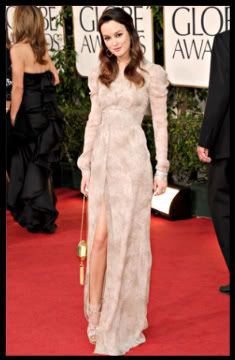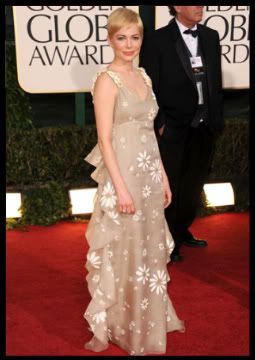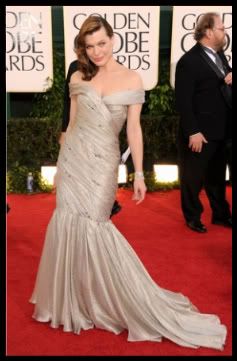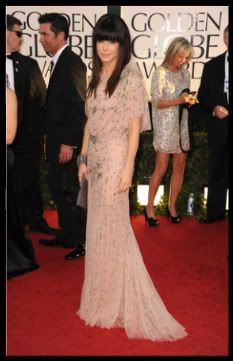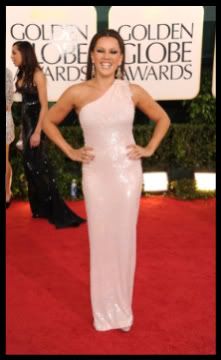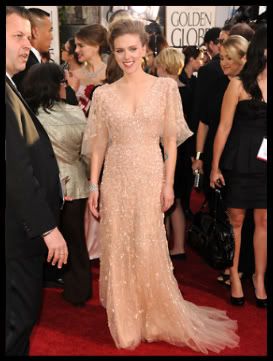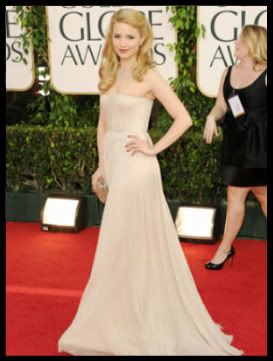 another trend i noticed was the deep green gown. it is such a gorgeous, rich color, so it doesn't surprise me that it would work well on the red carpet. catherine zeta-jones and mila kunis both looked absolutely regal in their jewel-toned ballgowns. many of the red carpet reviews i read hailed angelina jolie as the best-dressed look on the red carpet, but in my opinion, she just looked "ok" in the emerald green dress she chose. while i can't disagree that as an actress, she fairly oozes with glamour, i thought this dress fell awkwardly over her uber skinny frame and the shoulder pads only exaggerated that awkwardness. i've seen her look far more fabulous in past looks, though i can't deny the color was to die for.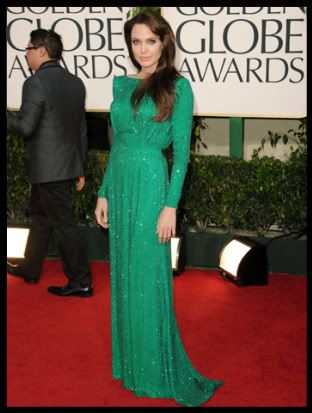 there was one actress who made a very bold statement at the globes, even though what she wore was fairly simple. emma stone, who plays the sarcastic, cute, incredibly likable lead in "easy A", stepped out in a very basic, very simple Calvin Klein peach gown. the statement, however, was in her revamped locks and freshly bronzed skin-tone. the natural red-head with fair freckled complexion showed up with bleached blond hair and faux tan. while it wasn't distasteful, it was certainly shocking. and though i wanted to appreciate her new look, something about it felt uncomfortable...that's when i realized, it was all to reminiscent of another red-head turned blond bombshell who should have stayed true to the natural beauty God gave her. lindsay lohan made a similar fashion choice a few years back, and while dying her gorgeous red hair wasn't the cause of her downward spiral, it was a manifestation of an unhealthy need to please the masses. while i don't get the impression that emma stone is headed for a similar fate, i do think that some things are better left alone. tell me what you think of her new look!
emma stone BEFORE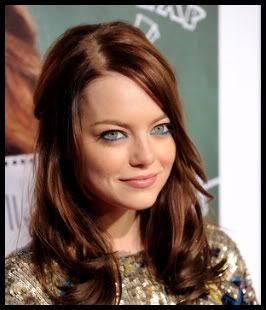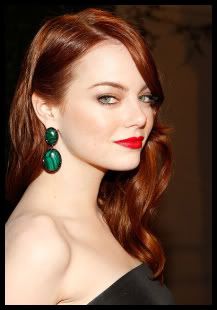 emma stone AFTER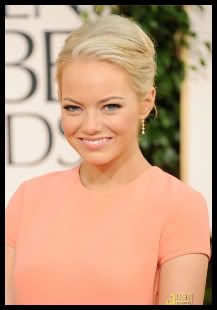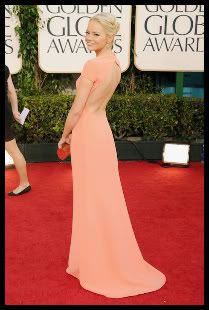 lindsay lohan BEFORE & AFTER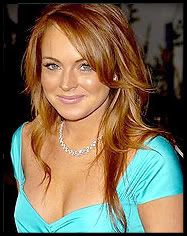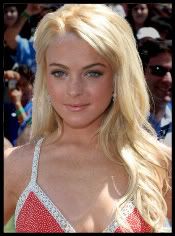 last but surely not least is my choice for best dressed on the red carpet(keep in mind, this is simply my own opinion). i LOVED olivia wilde's princess gown, and to top it off, she rocked an edgy pair of gold Christian Louboutins. FABULOUS! i will admit, she probably could've improved the whole look with a slightly more red-carpet appropriate hair-do, however she looked gorgeous either way.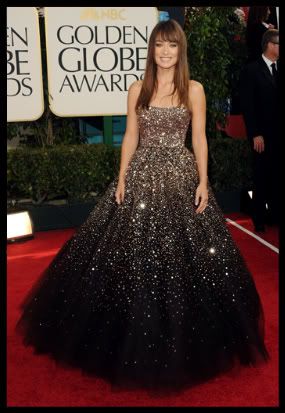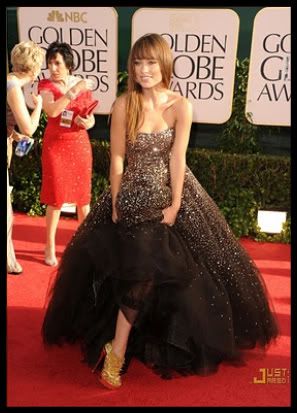 so what were your favorite looks? which looks did you hate?